Jumpin Beans
INFLATABLES INC.

Now Serving Lexington and Columbia,SC
We deliver through out the Southeast
Open 7 days week
Locally Owned and Operated
We are insured
We are fully Insured and can Provide a Certificate of Insurance

Some Company's Say they have Insurance ,

But do they have the right amount of coverage that your event requires.

Make Sure you are Covered at your Next Event
We are also Fully Insured
We Can provide a Certificate of Insurance
We can put a package together for any Budget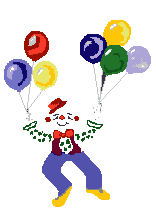 We Deliver Fun For Any Occasion!

Let Us Put The Jump Into Your Party
Why make your next party an ordinary occasion when you can make
it fun and exciting for the whole family
We accept Master Card ,Visa,
Discover and American Express
We deliver and set-up 7 days a week
Please Call or Email us
706-560-0594
Booking Now For Spring and Summer Events .